Control Other Devices With Infrared
More and more Android phones are being released with infrared blasters, particularly high-end handsets like the
Samsung Galaxy S6
and
HTC One M9
.
If your phone has one of these, in theory it can control anything that responds to infrared signals. You'll likely find that your phone already has an app that makes use of it hidden away somewhere, which can be programmed to control your TV or set-top box.
But even if your phone doesn't have a built-in infrared control, or you just don't get on with the one that is included, you'll find that Google Play has a few available to download, such as the Peel Smart Remote, which is often just re-skinned by manufacturers anyway.
Measure Speed, Height & Distance Of Objects
Have you wanted to get your hands on a radar gun, like the ones used by baseball scouts or the police? With your smartphone, you can measure the speed of moving objects with the apps
Speed Gun
(Android™) and
SpeedClock
(iOS). Great for sporting events like baseball, football or track and field.
There are also a couple of nifty smartphone apps that will measure the height and distance of objects using your camera lens. Android users can check out
Smart Measure Pro
, while iOS users can try
Dot Measure Pro
Diagnose a leaky window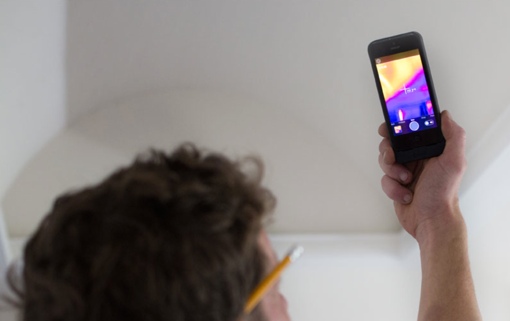 Turn your phone into a thermal imaging camera with the FLIR ONE add on. It fits onto your phone much like a
Mophie Juice Pack
does, and translates thermal energy into color images. It'll show you where cold air is seeping into your house, where pipes need better insulation and even help locate overloaded circuits.
The FLIR ONE Personal Thermal Imager is compatible with both the iPhone 5 and iPhone 5s. It's available for
purchase directly from FLIR.com
for $349.00.
Watch over-the-air TV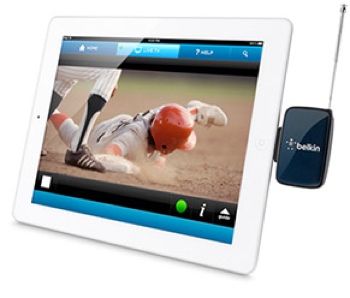 You may already know that your smartphone can connect to
streaming video services like Hulu
, allowing you to
catch your favorite TV shows on the go
. But did you know there's a way to watch your favorite shows live, over-the-air? It's possible with the Belkin Dyle.
The Dyle is a small antenna device that connects directly to your older iPhone or iPad's charger port to receive over-the-air digital signals. It's a great way to catch coverage of the big game while you're sitting in the stands, pass time while riding the commuter rail or keep the kids busy in the car. Of course, for the device to work, you'll need to be close to a major metropolitan area to pick up a quality signal.
The 30-pin Belkin Dyle is compatible with the
iPhone 4/4S
, iPad, iPad 2 and 3rd generation iPad. You can buy yours
direct from Belkin
or
on Amazon.com for $29.99
.
Figure out why your check engine light is on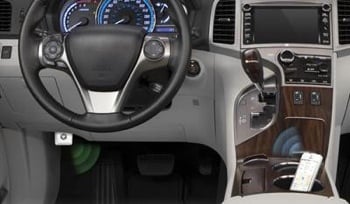 We know how disturbing it gets when the Check Engine light becomes a fairly regular occurrence.
The good news: You and I don't need to take our cars to an expensive mechanic just to get that light diagnosed – we can do it ourselves using our smartphones and a device like
Automatic
. It connects directly to your car's onboard computer, turning Check Engine events into push alerts to your iOS and Android phone. If it's a minor issue, you may be able to fix it and clear the light yourself, saving a trip to the shop.
Automatic also tracks your driving, giving you feedback on your acceleration and braking habits that can help improve your gas mileage. It can even alert emergency authorities in case of a disabling crash.
Automatic is compatible with most gasoline cars sold in the U.S. since 1996. You can
purchase the device directly from Amazon for $79.99
.
Pilot a drone
An
autonomous drone
designed at the Vienna University of Technology navigates using the computing power in your smartphone. Drones are typically steered by humans or signals from an earthbound computer, but this one can negotiate completely on its own without external computer input. The smartphone camera provides visual data and its processor acts as the control center, coded in an app. The designers envision a number of possible uses: the device could be sent into a burning building to look around before firefighters enter, guide people in large and confusing areas, or inexpensively monitor illegal foresting.
Pinpoint where gunshots originated
A team at Vanderbilt University's Institute of Software Integrated Systems turned an Android smartphone into a simple
shooter location
system. The Department of Defense has sophisticated, expensive sniper location systems that use dedicated sensor arrays to pick up on a firearm's sonic signature. The smartphone version uses external sensors, about the size of a deck of cards, containing microphones and a processor that detects a gunshot's acoustic signature and exact time. The processor sends that information to the smartphone, which transmits it to other modules and uses triangulation to pinpoint the origin of the gunshot. The system needs several participants, making it best suited for security teams or similar groups, such as SWAT officers...or lost hunters.
LIKE, SHARE & BE OBLIGED TO DROP A COMMENT BELOW